2019 was already the year where Ampoules gradually became better known, but according to the beauty experts, ampoules will really break through in 2020. After all, every skin is different and therefore needs its own approach. The skin can use a boost in its time.
What are Ampoules?
Ampoules are glass tubes and contain high concentrations of a specific active substance, such as vitamins A or C, hyaluronic acid, .. And can then be used as a supplement to the day cream.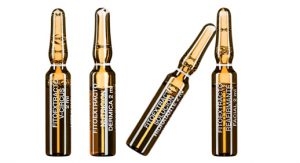 This allows you to solve very specific problems. More and more brands, such as Vichy, Collistar and Sisley for example, have launched ampoules last year. The ampoule is used in one go, in contrast to a serum that is often provided with a dropper and is massaged with a few drops at a time. After the ampoule or serum, the day cream and the foundation follows.
Eberlin Biocosmetics, a brand used by several beauty salons, also works with ampoules. Not only can the ampoules be used under the cream, the beautician can also personalize a cream. For example, a nourishing day cream that also contains extra ampoules that have an effect on hydration and / or strengthening. This creates a very powerful and functional cream.
Then use a booster under your foundation for that night out, then the result will be amazing.
Which Ampoule suits me best?
Eberlin has ampoules in the BioMolecular Complexes Line
BMC – Firming – firming with sagging skin
BMC – C Activator – for a fresh appearance with tired skin
BMC – Moisterizer – for dehydrated skin
BMC – Protein – lack of muscle tension, malnourished skin
BMC – Xebor – for oily skin with acne
The daily use of a serum can be supplemented with ampoules a few times a year. So it is better not to wait until the skin screams, but assume an average of 4 times a year in the form of a small cure.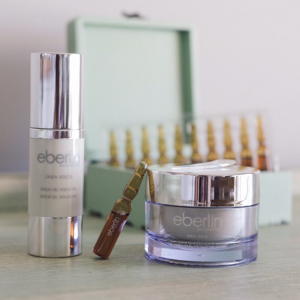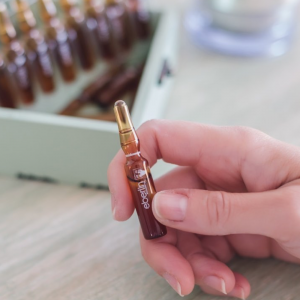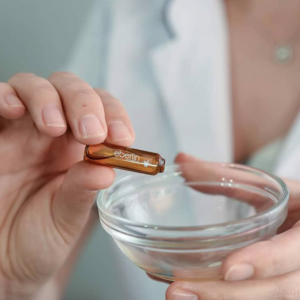 Wondering which ampoule fits your skin best? Ask your beautician about it.
For more information about Eberlin for the salon; www.elisabethcosmetics.com