We proudly present the new perfumes of TIZIANA TERENZI! Both part of the Classic Collection, which now consists of 6 gold and 6 black bottles. This autumn you will be assured of a scent where everyone will be jealous off. This with the holidays almost there..
Nice to give, great to receive!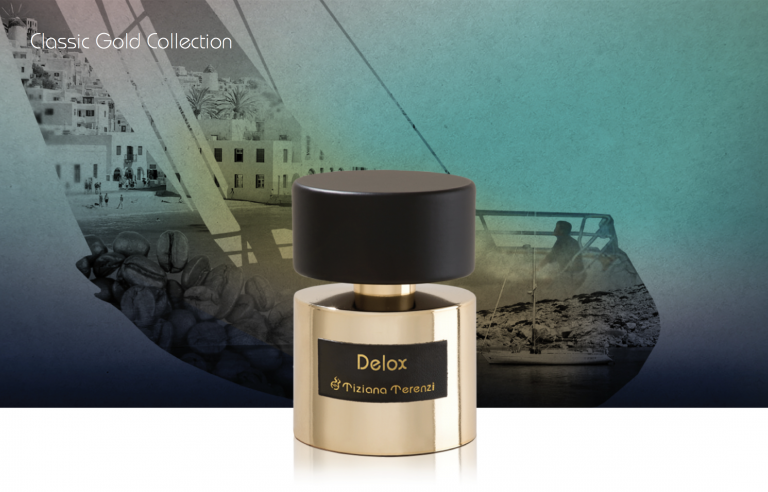 DELOX
A perfume inspired by the sailing trip around the Greek island group Cyclades.
The essence of the summer -take care of the world- and full of impressive fragrances that bring the "Meltemi" (typical wind of these latitudes). The warm, sensual embrace is inspired by the unspoilt and untouched beauty of the Mediterranean. The strong aroma of coffee, made in an old 'moka' (Typical Italian coffee machine) drives through the fresh morning air, dancing through the rainbow-colored light reflected in the sea. The gaze fades directly into that infinite blue, framed by plants and flowers with a strong smell, which is even softer and softer by the reflection of honey and amber resin. Precious ingredients, which reminds the ancient splendor of the archipelago of the famous ruined temples of Apollo.
TOP NOTES: White hyacinth, Royal iris, Coffee
MIDDLE NUTS: Turkish Rose, Vanilla, Sweet Myrrh
BASE NOTES: Amber, White Musk, Acacia Honey * and Cedar Wood
* Acacia Honey belongs to one of the sweetest honey types.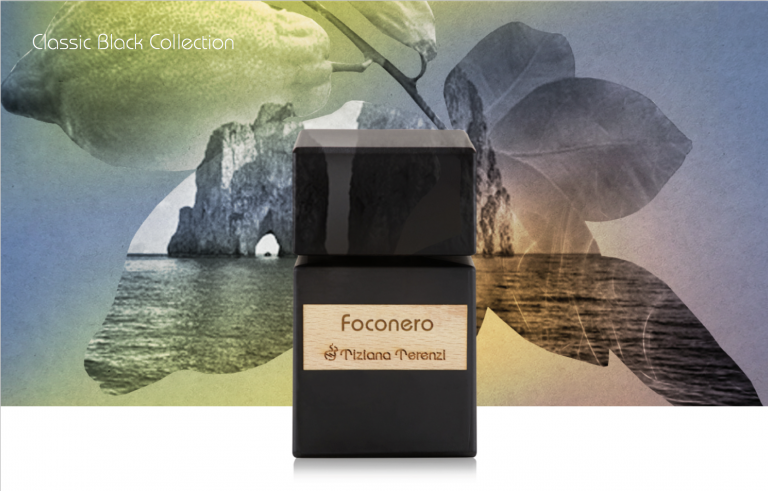 FOCONERO
A trip to one of the most beautiful bays in Italy. Sorrento, a place full of history, poetry, music and tradition. Thanks to the infinite, almost disarmed beauty, travelers are enchanted and longing to stay there forever. The stopover described by Paolo and Tiziana as a magic piece of land, so beautiful and wild, full of contrasts, just like the beautiful smell that inspires. Sailing along the characteristic bay, the silence of Capri suddenly follows, followed by the idyllic islands of Procida and Ischia.
The perfume is inspired by the cool evenings in the salty sea air, a fruit of ancient tradition, with its heavenly divine fragrances. A roaring fire rising during the black night on top of Zaro cliff, shedding its shadow to the sea. Combined with the first sightings of the famous citrus fruits of Sorrento, with in the background the thyme, juniper and English lavender. The hint of the sea salt combines the perfume with a feeling of unique freshness.
TOP NOTES: Sorrento Lemon, Bergamot, Lime, Thyme & Lavender
MIDDLE NUTS: Salt, Ylang-Ylang, Lily of the Valley, Hyacinth & Cardamom
BASE NOTES: Oak Mos, Sandelhout, Red Patchouli & Cedar
Benieuwd waar TIZIANA TERENZI bij jou in de buurt wordt verkocht? Kijk hier voor de verkooppunten.