Description
Fantasy is MIRUMest's unisex line, one that arises from the spirit of rationalism which aspires to simplicity, surpassing the rational order.
It develops a concept pertaining to an ever changing reality, purposefully ignoring the predictable perfume categorization in masculine, feminine and unisex: it overcomes this admittedly stereotypical idea, replacing it with "character perfumes", rich in individuality and psychological variety.
For its not gender that defines perfumes in the Fantasia line, but a region where female and male roles can overlap. These creations dress the psychologic needs of their wearers: Free spirits ooze spontaneity, heartbreakers need to enchant and Dominus dominate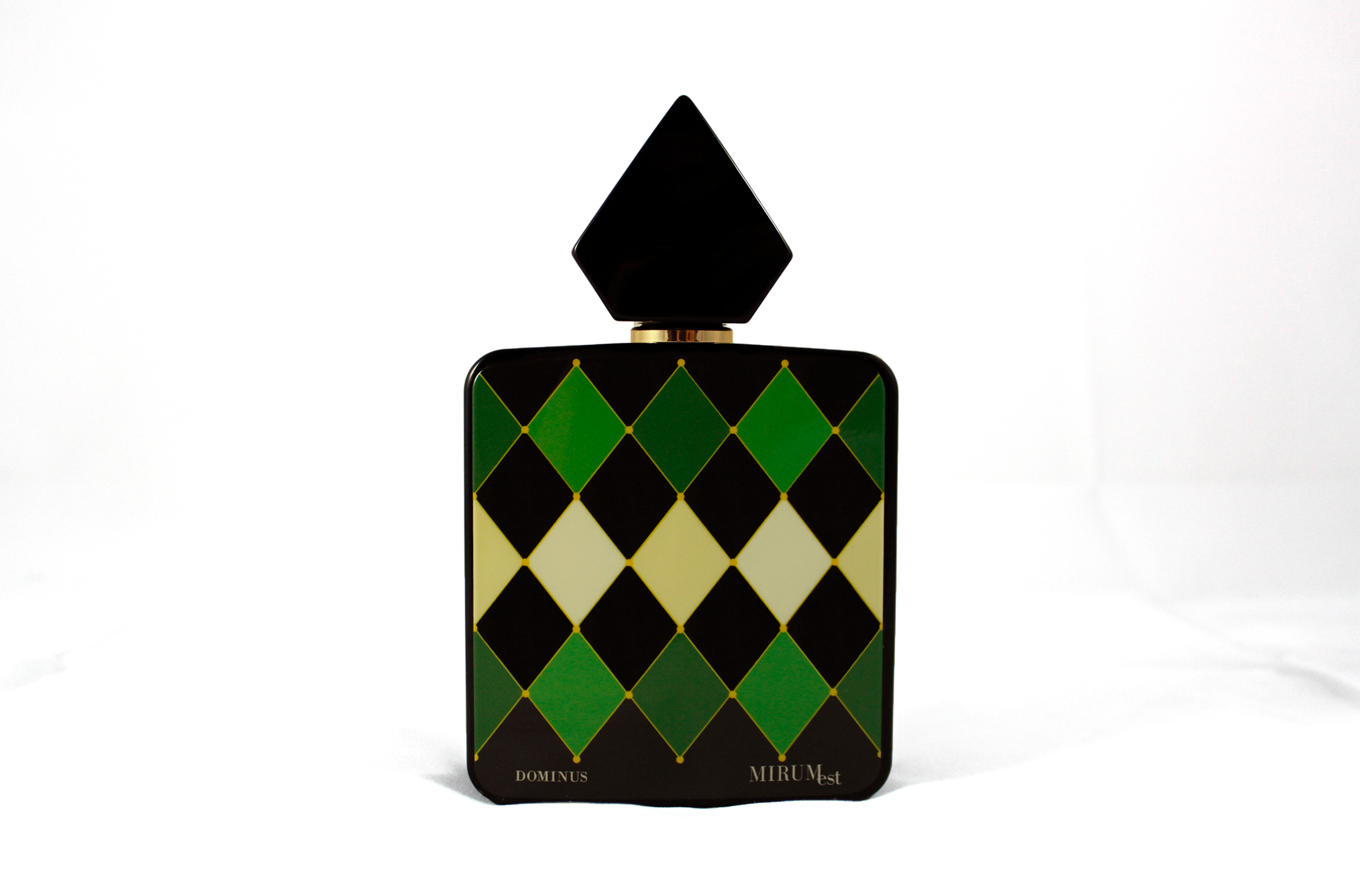 DOMINUS (GREEN BOTTLE))
Dominant characters love life, are open to new experiences and always participate and promote initiatives, albeit well aware of their limits. They are ambitious but not to point of recklessness. They are admired because they fearlessly take centre stage- which they will invariably do given chance!
They ooze self-confidence, know precisely what they're after, and are unafraid of exposure and getting involved. They are born leaders.
Dominant characters therefore express firmness, resistance to change, immutable points of view; they attribute great value to ego in all forms of possession and self-affirmation; possession increases esteem and self-confidence.
Their sensory perception is bitterness and their affective content lies in pride. Tension acts as a barrier behind which excitement builds up and, if unreleased, heat up a feeling of pride, conscious superiority, power, and domination over events or at least of being able to lead and direct them.
WOODY – CITRUS – LIME
Bitter orange, Pink pepper, Peppermint, Cassis
Ylang Ylang, Jasmine
Cedar wood, Patchouli, Amber notes, Moss, Spikenard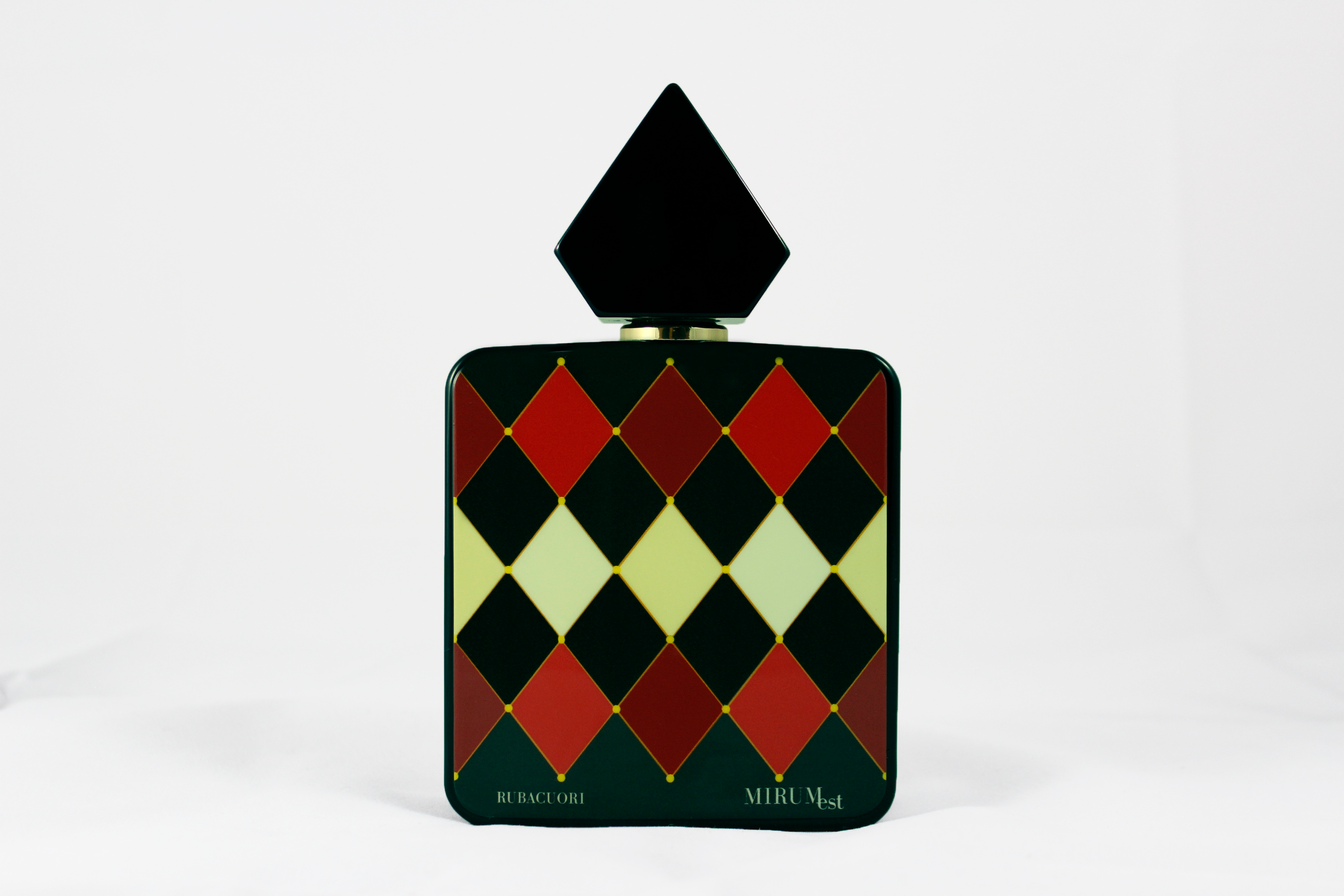 RUBACUORI (RED BOTTLE)
Heartbreakers keep all advantageous emotions to themselves. They hide their deepest thought and feelings, revealing only those that can help them fulfill their destiny as Heartbreakers.
Their character is a vital force, full of nervous energy and impersonating desire in all its form: the need to attain results and succeed greedily craves everything that helps them live their passions in full and with intensity.
Characterized by the spontaneous impulse, by sheer willpower, by all forms of vitality and strength, but above all, by the sexual drive that trigger their seductions instincts.
Their sensory perception is appetite and their affective content lies in desire.
BALSAMIC – GOURMAND – SPICY
Bergamot, Saffron, Lemon, Pink Pepper, Elemi
Rose, Clove, Peru balsam
Benzoin, Tolu balsam, Labdanum, Amber notes
SPIRITO LIBIRO (BLUE BOTTLE)
Free spirits act spontaneously, in utter disregard of regular social rules. Free spirits feel free from external pressures to abide by social uses relating to gender roles: diet, hobbies, behavior, fashion and forms of entertainment. Free spirits ignore those pointing out at their weirdness and do so as they please, boldly pursuing their dream, whilst thoroughly exploring their desires and letting go of anything that can curtail their freedom. Accordingly, they convey a sense of identity, understood as a mystical union of sorts, a deep emotional intimacy inching towards a total fusion between individuals and the space around them, a space that soon becomes their own. In a certain sense, they carry the spell, a magical space within which people find satisfaction.
Their sensory perception is spontaneity and their affective content is self-esteem.
FLOWERY- FRUITY- MUSKY
Bulgarian Rose, Lychee, fruit notes
Vanilla, Jasmine, Lily of the Valley
Patchouly, Mosses, Amber notes