Description
As with any true story, the beginning is never a specific point in time or in space, but intersects and interacts with other stories; it moves, changes, transforms and recalls images, emotion and fragrances.
The year was 1942, and a man had decided to start a new business, with the war at his doorstep, at the nerve center of a nation in turmoil: Rome. Umberto Nobile, a name that has always been synonymous with luxury eau de parfum, continued pursuing his passion, his lifelong vocation.
Driven by a love for all things beautiful, a passion handed down from father to son, taught by women of great conviction and style; a vocation made of sensations, seduction, and intuition; a quest for the highest quality standards. A curiosity about other customs, other lifestyles, other cultures; but also a keen sense of belonging to a land of great artistic tradition. So it was that the Nobile family sought inspiration in products and quality standards throughout Europe, while keeping in touch with the Italian tradition of expert craftsmanship in fragrances, gold and jewelry, and leather; that world-famous Italian style that so many strive to imitate.
It was perhaps the arrival of the new millennium that awoke this passion in Massimo, once more interested in numbers, a bit like the north wind that surprised Vianne Rocher in Chocolat.
Massimo is overcome by this reawakening and has no choice but to give in to it and to allow it to take him to a world of style, of elegance, of rediscovery; of world of emotion and of sensation, a desire for all things precious. The first expression of Massimo's new passion was a fragrance for men; and so it was that his quest began to rediscover his family traditions and to find the culture of an era, the value of an art that evokes memories with extraordinary force. So it is not by chance that the first product of the new NOBILE 1942 should be a fragrance that evokes the spirit of a man, that embodies the spirit of all men such as those of the Nobile family, who, over the years, have had the courage to follow their own decisions with confidence determination, and respect.
It was the birth of a fragrance that evokes the freshness of genuine memories, of men and of places with a story to tell, of an ancient craft and a depth of wisdom; a fragrance that moves, seduced by beauty and by passion.
www.nobile1942.it
RUDIS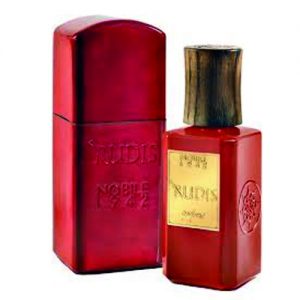 MALIA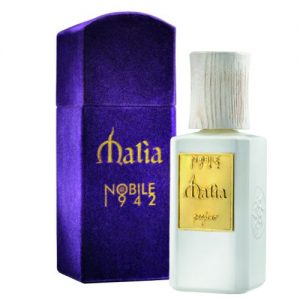 1..1
MALVS
Hiding a secret! There is nothing more natural since no one, not even science, can ever dig into our mind and heart.
Even the lie detector is not infallible. Hidden and shocking truths are hidden imperturbable in our subconscious and force us to manipulate reality to make it perfect in the eyes of others.
The secret will remain hidden in a treasure chest inside us and only comes out when we speak to ourselves in front of a mirror: because only from ourselves we cannot escape. Unless a tempting devil frees the secret from its chains. Malvs is the union of sacred notes (incense) and profane notes (apple) that merge in a surprising way
La Danza delle Libelulle
"The Dance of the Dragonflies" is an operetta by Franz Lehar, the composer of "The Merry Widow" and is an invitation to take life not too seriously, more lightly.
... A fragrance to be dedicated to oneself, when femininity calls loudly, claiming some time for the frivolousness, the cuddles and the sweet carefreeness that is right to dedicate oneself. With this spirit, The Dragonfly Dance, brings all the lightness necessary to sweeten even the most tired heart.
PATCHOULI
It doesn't matter if someone likes it or not, the important thing is to know that this fragrance can be really masculine, but worn by a woman it becomes elegant.
On Sunday Times, in November 2009, when Patchouli Nobile was launched, Luca Turin, the most famous and appreciated critic in the world of perfumes, called it "one of the 10 most interesting fragrances at the moment". How can we disagree?
Watch out! It is advisable to spray this fragrance on the skin and not on toffee. Why? The maceration of our patchouli lasts more than six months. Only if sprayed on the skin, we can appreciate all the incredible olfactory facets of this fragrance.