Description
RAJANI
RAJANI means night in sanskrit. RAJANI is a collection of magnetic scents, all created by Raffaella Tarana, the owner of the brand. All RAJANI fragrances evoke a sensation of bright darkness. The legend says that the black panther, symbol of the brand, hunts only on full moon nights. The sweet and narcotic smell of her jaws attracts her preys, making their capture a no effort play.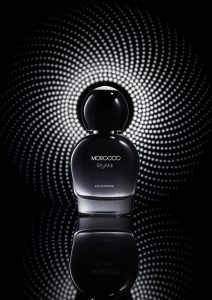 Morocco is an opulent, oriental, spicy rose.
A wild and berber scent, like Dades defiles, whose roses have been chosen for the head notes.
Morocco is colorful, bright and intense. Saying with the words from Yves Saint Laurent " before Marrakech, everything was black".
So, after Oltrenero, and its dark rose concept, Rajani explores a different olfactory and chromatic alphabet.
In Morocco bouquet personal experiences like travels and memories melt with
artistic inspirations and suggestions: Bertolucci's A Tea in the Desert, the quiet and luxury of Marrakech's ryads, Marlene Dietrich in Morocco and Delacroix gouaches of ancient souks.
Dades, Rose notes are blended in voluptuous spires with Mint, Safran and a unusual Dates note.
Rhum, Tea, Tobacco and Sandal Wood add strength and fascination, while Cedarwood and Dark Woods seal the jus, with a dry and elegant note.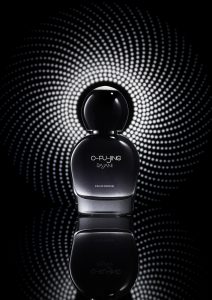 O-Fu-Jing.
The name reminds of old Shangai and morbid atmospheres of opium dens. O-Fu-Jing in Mandarin means Black Poison and it's the synonym for opium. The playful poppy notes, leads to a different and "out of the box"interpretation:
O-Fu-Jing is a flowery scent whose modernity is simply disarming.
Bergamot and Grapefruit make it fresh. Osmanthus and Ylang Ylang make it dreamy. Incense, Vetiver and Ambergris catch this airy bouquet and make it wearable from both men and women.
Gin Tonic, Cocoa notes and Benzoin add to this kaleidoscopic jus unespected accents.
The result is extremely innovative, sharply elegant and perfectly calibrated.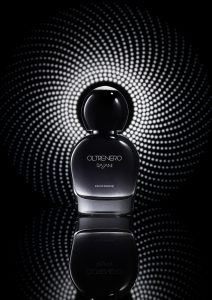 OLTRENERO
Beyond black. Like in painter Pierre Soulage's works, for whom this term has been minted. A fragrance for men who fear nothing, not even wearing a fragrance whose dominant note is rose. A signature fragrance for alpha men and for the women who love them.
OLTRENERO is RAJANI heart of darkness.
tangerine, sage, bergamot, turkish rose absolute, patchouli, incense, pink pepper, ambergris, vanilla, cedarwood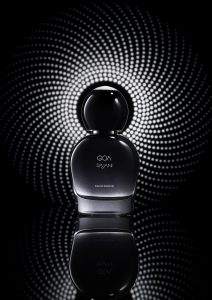 GOA
Untie yourself. Take off your loafers, and your double-breasted vest. And wear GOA!.
GOA is a barefoot walk on a desert beach, a breath of fresh air. GOA it's a weekend scent, where salty waves alternate with rustles of pine needles in the wind. A new lavender concept: elegant, contemporary, and with a hint of darkness.
hesperidate and ozonic notes, geranium, lavender, scots pine, almond, patchouli, white musk, vetiver