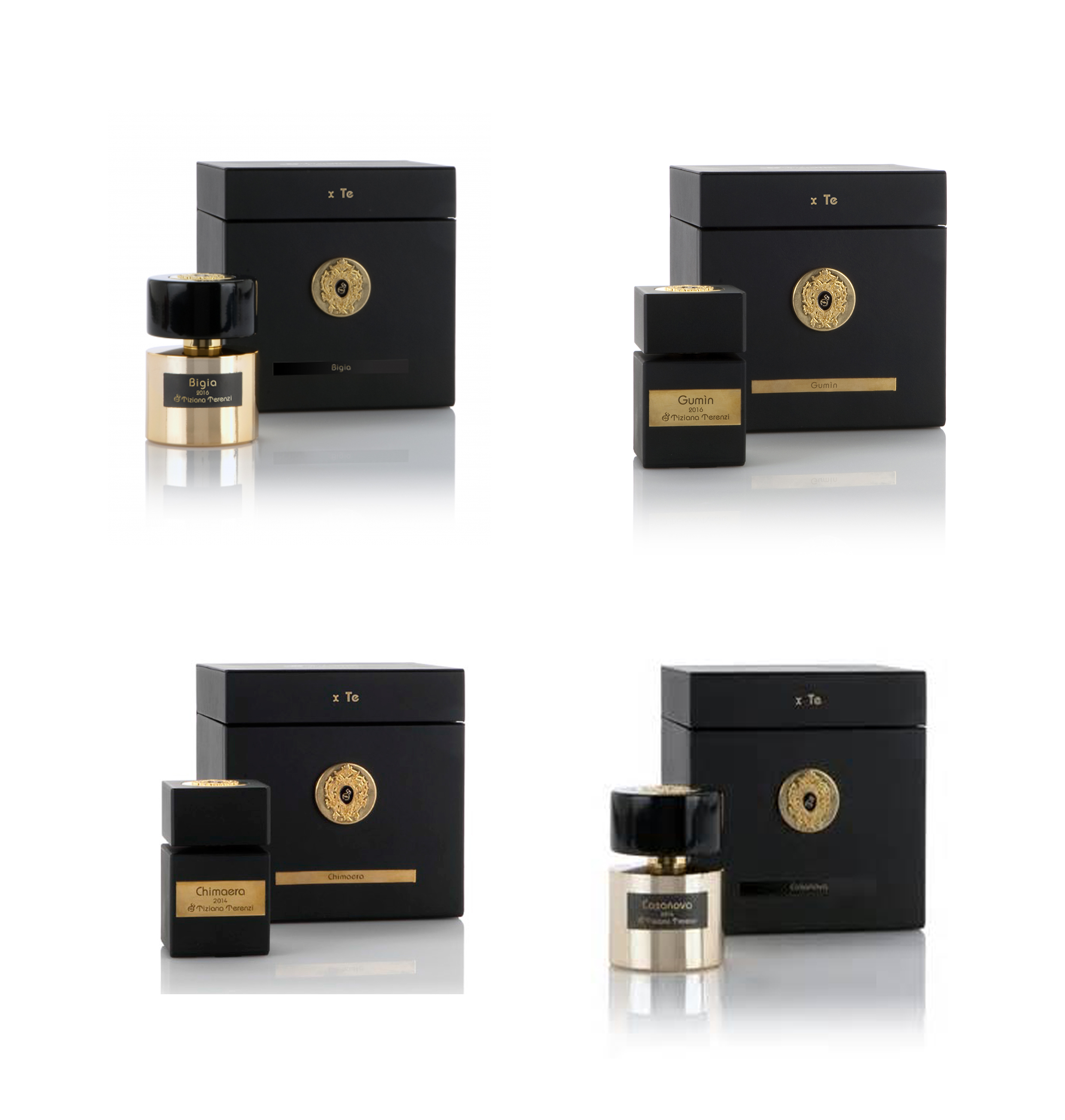 @Tiziana Terenzi now available The Anniversary Collection. Perfumes launched every year started in 2014 and now we have edition 2016. This year Casanova and Chimaera accompanied by Bigia (fruity-spicy) and Gumin. A tribute to the grandfather and grandmother of Paolo and Tiziana Terenzi. Each precious bottle is catalogued with the year of production. The recipe itself remains the same although, each year, it gets the sublime touch of nature. For this reason, each bottle will be a unique and collectible piece.
CASANOVA
Top notes are bergamot, jasmine, orchid, fig leaf and powdery notes; middle notes are ambergris, pink pepper, vanilla, cardamom, guaiac wood, myrrh and leather; base notes are amber, white musk, ambroxan, cedar, oakmoss, tonka bean and vetiver.
CHIMAERA
Top notes are black pepper, lemon, saffron, leather, tolu balsam, thyme, bay leaf and soil tincture; middle notes are iris, red pepper, carnation, peony, honey, magnolia and sage; base notes are patchouli, cashmere wood, labdanum, benzoin, caramel, agarwood (oud), tobacco, canadian balsam, leather and pine tree
BIGIA
Top notes are passionfruit, red fruits and saffron; middle notes are magnolia, musk, rose and white orchid; base notes are white oud, agarwood (oud), sand, amber and musk
GUMIN
Top notes are pineapple, orange, bergamot and mandarin orange; middle notes are jasmine, rose, ozonic notes, violet and amber; base notes are agarwood (oud), birch, sandalwood and musk.