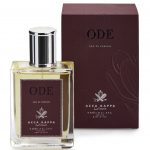 ODE
A supreme fragrance that is evocative of mystic oriental nights with magic spices and heavy woods. A sensory journey characterized by the precious force of the Oud that meets the sensuality of Rose, Saffron and Ginger. A mystic force that gets free in the air, an ode to intense male virility. 50ml and 100ml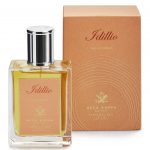 IDILIO
A fragrance that resolutely affirms
the natural wealth of the earth.
A masterly olfactory blend that opens with floral notes of Rose and Sage and later develops a wooden heart of Cedar and Sandalwood. A sensory fragrance to wear with elegance. 50ml and 100ml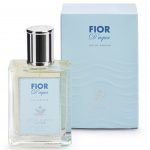 FIOR di AQUA
A vibrant creation of the sea, an absolute celebration of the magnificence of nature.
An olfactory palette that evokes the colors, perfumes and emotions of the sea with notes of Grapefruit, Musk and Red Seaweed. A wave of emotions that makes the senses vibrate. An expression of a rebellious and energetic spirit. 50ml and 100ml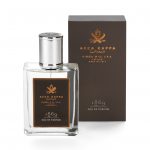 1869
Acca Kappa 1869 is an expression of masculinity. An expression that is strong, exclusive, intimate and so very personal.
It was specially created for men who care deeply about their well-being and value of everything that surrounds them.
1869 is a line that combines precious accessories made of the finest materials and exceptional cosmetics that pamper men's skin, creating a complete experience that unites sensory and intellectual pleasure.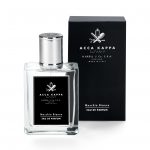 WHITE MOSS
The White Moss scent surrounds the body with the fragrance and freshness of an Italian spring. A harmonious blend of sweet, sensual notes; light wood, amber and musk.
An elegant range of products for men and women created with a delicate, refined selection of natural ingredients. A contemporary classic by Acca Kappa.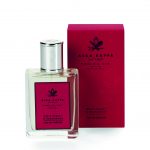 BLACK PEPPER & SANDELWOOD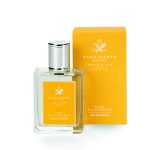 VANIGLIA FIOR DI MANDORLO
GIALLO ELICRISO
The eastern coasts of the Adriatic sea and its multitude of islands are one of the favorite destinations of Elisa Gera, the life and soul of Acca Kappa. Throughout the year on the islands and peninsulas, the inland landscape is wild and peaceful, lending itself to long walks among vines, olives, almonds and the occasional fig immersed in the exuberance of the Mediterranean shrubland. Here, in the stony, sun-drenched earth, grows the Helichrysum with its silver-green leaves and yellow flowers. A magical, strong, unmistakable perfume.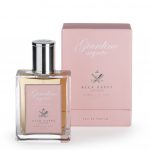 GIARDINO SEGRETO
The home of Elisa Gera, the heart and soul of Acca Kappa, was built in 1800 in the hills of Veneto and is much admired for its simple, elegant architectural forms and the large park in which it is immersed. Tucked away at the back of the villa where the park stretches over the rolling hills was a forgotten corner, a secret garden that Elisa's passion has now transformed into a rose garden of enchanting colors and perfumes. It is a magical place of light and shadow in which roses, hydrangeas, lilacs and irises are beautifully entwined, where grown-ups walk on tiptoes and children play hide and seek.
Here, where the rose never dies and over six hundred shrubs and saplings bloom in turn throughout the seasons, the idea was conceived for Giardino Segreto, a soft, seductive ladies' perfume, a masterful harmony of precious essential oils, floral extracts, spices and woody essences at the heart of which lies the refined fragrance of Grasse Rose Absolute