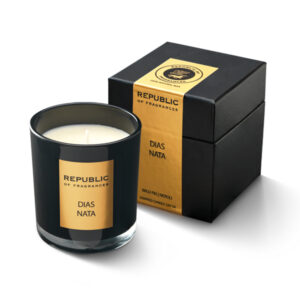 REPUBLIC of FRAGRANCES
Republic of Fragrances' scented candles are made of a 100% natural wax, obviously from renewable, responsible sources! The fragrance are made of essential oils, the wick is of a clean cotton. The candles are known for their super clean burning and consistently strong fragrance, for which a special technology is used.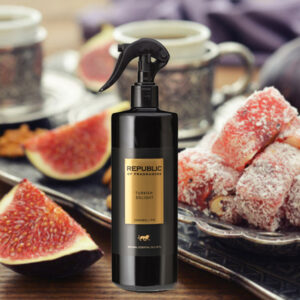 It is important that the products are safe for body and mind. That is why 100% organic soy and rapeseed oil is used for REPUBLIC of FRAGRANCES candles, free of paraffin, parabens and palm oil. You can shop 100% innocently, knowing that these products will not harm you.
ROOM SPRAYS
The cream sprays contain 20% essential oils a high concentration of natural fragrances. A completely original cream sprays that are not inferior to the quality of a perfume. These home perfumes quickly dispel unpleasant odours from the home.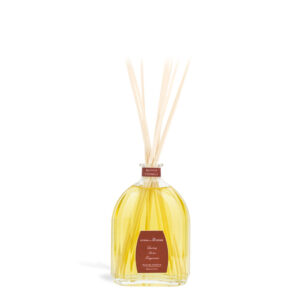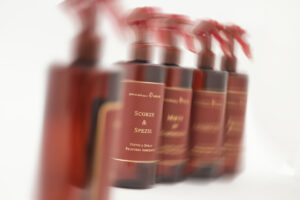 OFFICINA DELLE ESSENZE
There is nothing like a perfume to decorate a room. Only a perfume has the power to immerse us in a distant place, evoking landscapes, memories and sensations that become vivid and close. The Home Fragrances by Officina delle Essenze collection is a journey of research and experimentation without limits, bringing a personality to every match.
Reed diffusers release fragrances in an uninterrupted and constant manner, which is why they are the ideal products for entrances, bathrooms, bedrooms and small offices. On the other hand, atomising fragrances are the best idea to decorate large spaces: shops, open spaces, showrooms, as they have immediate and intense action.
Diffuser
250ml                   €   48,00
500 ml                  €   68,00
1250 ml                € 155,00
Roomspray
500 ml                 €    48,00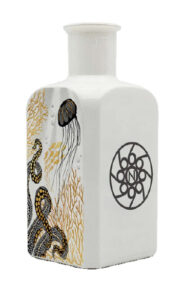 NOBILE 1942 GENUA
Casa Nobile is a collection of 6 home fragrances, each with its own personality. Perfume each room/space to create and enjoy the perfect ambiance in your home.
Casa Nobile was born to remind us that every home is our castle.
The Orange Trees  Lodge 
Ocean
Orient Express
Galettes des Rois
Silk Sheets
Mountain Chalet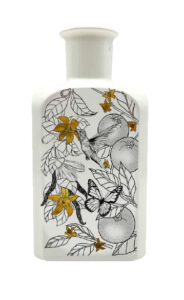 Prices
100ML DIFFUSER             €   30,00
200ML DIFFUSER             €   50,00
500 ML DIFFUSER            €   80,00
1000ML DIFFUSER           € 125,00
500ML REFILL                    €   55,00
200ml SPRAY                      €   45,00