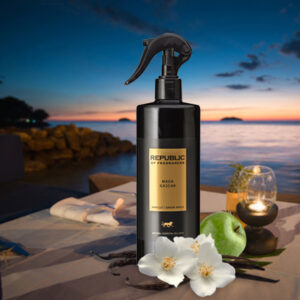 REPUBLIC of FRAGRANCES
De geurkaarsen van Republic of Fragrances zijn van een 100% natuurlijke was, uiteraard van hernieuwbare, verantwoorde bronnen! De geurstoffen zijn essentiële oliën, het lont is van een schone katoen. De kaarsen staan bekend om hun super schone branding en hun constant sterke geur, waarvoor een speciale technologie wordt gebruikt.
REPUBLIC of FRAGRANCES
Het is belangrijk dat de producten veilig zijn voor lichaam en geest. Daarom wordt er voor de kaarsen van REPUBLIC of FRAGRANCES 100% biologische soja en koolzaadolie gebruikt, vrij van paraffine, parabenen en palmolie. U kunt 100% onschuldig winkelen, wetende dat deze producten u geen kwaad kunnen doen.
ROOMSPRAYS
De roomsprays bevatten 20% essentiele olien een hoge concentratie van natuurlijke geurstoffen. Een compleet originele roomsprays die niet onderdoen van de kwaliteit van een parfum. Deze huisparfums verdrijven snel vervelende geurtjes uit het huis.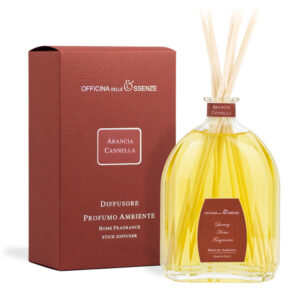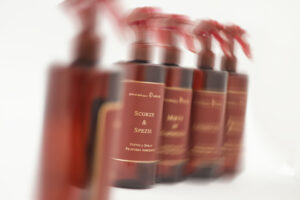 OFFICINA delle ESSENCE
Er gaat niets boven een parfum dat een ruimte kan versieren. Alleen een parfum heeft de kracht om ons onder te dompelen in een een verre plaats, die landschappen, herinneringen en sensaties oproept die levendig en dichtbij worden. De collectie Home Fragrances by Officina delle Essenze is een reis van onderzoek en experimenten zonder grenzen, die een persoonlijkheid aan elke wedstrijd.
OFFICINA delle ESSENCE
Diffusors met riet geven de geuren vrij op een ononderbroken en constante manier, daarom zijn ze de ideale producten voor ingangen, badkamers, slaapkamers en kleine kantoren. Anderzijds zijn verstuivingsparfums het beste idee om grote ruimtes te decoreren: winkels, open ruimtes, showrooms, omdat ze direct en intense actie hebben.