Mainly known from the black gold bottles, AMOUROUD also has a White Collection. For the time being it consisted of WHITE HINOKI (woody / spicy) and LUNAR VETIVER (woody / oriental), but recently there is WET STONE (spicy / citrus).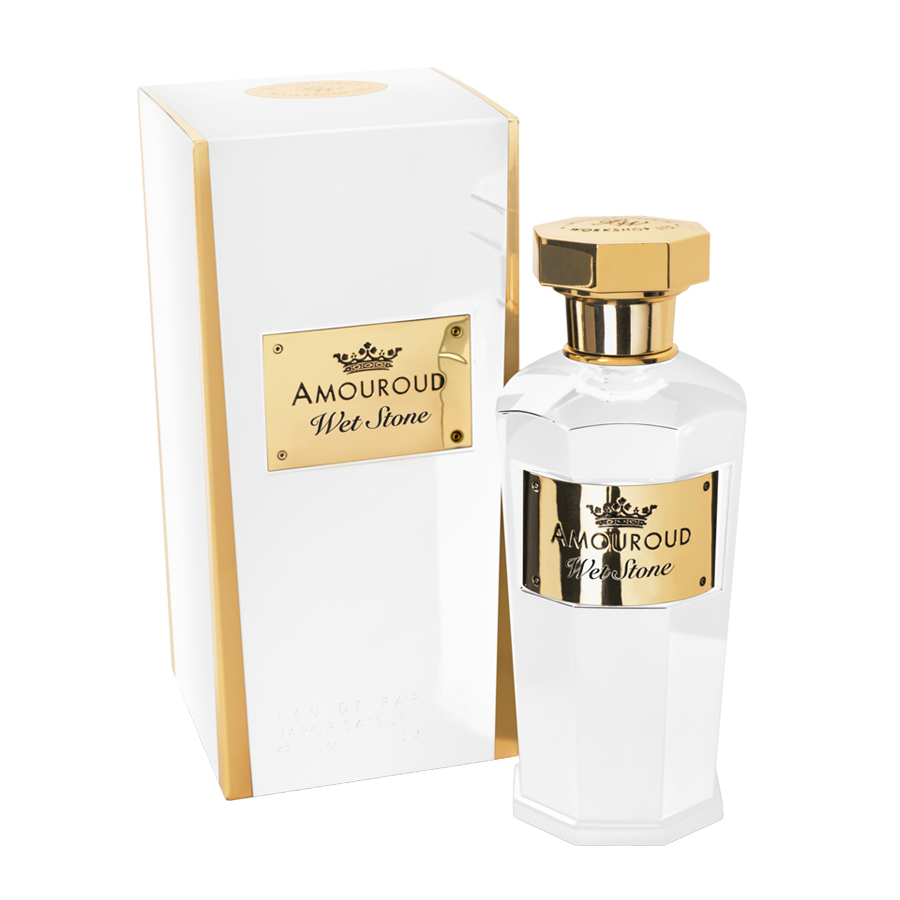 WET STONE
The sound of water cascading over jagged rocks as it descends,carving it's way through a frozen landscape, Wet Stone evokes thevisceral power and magnificence of a mountain waterfall. Brisk and invigorating, sea salt, bergamot, and lemon mix in a sparkling top note. The aroma of fragrant wet earth dampened by the spray of churning water. Its minerality and freshness are unmistakable.
In the heart, Wet Stone vibrates with a signature accord. Subtle spices; ginger, creamy cardamom and aromatic sage further revealits complex character. Sensual ambergris, warm Alaskan cedar, bracing vetiver, oud and patchouli, earth and water come together in the base note, an homage to opposing forces, in harmony.
Top: Bergamot, Sea salt, Citron
Heart: Ginger, Cardamom, Sage, Wet stone
Base: Ambergris, Patchouli, Vetiver, Old