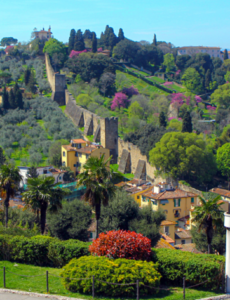 GIARDINO DI BOBOLI is part of the Extrait collection by Roberto Ugolini. Special formulas with a very high concentration of fragrance oils are composed in this  collection.
GIARDINO DI BOBOLI is a green, fresh flo-ral fragrance that is intended to reflect the plants and tree diversity of the park.
It starts with strong green notes and spicy geranium. The spiciness of mint is under-lined with fresh apple notes fruity. Iris, the Florentine essence par excellence, also emerges very quickly, building a bridge to rose and jasmine notes with its pow-dery floral character. Here, elements of the garden's planting are also present. Ozone notes spread and symbolize the fresh air that prevails in the park. The final elements, such as musk, powdery notes and various woods interwoven with am-ber, complete this extremely elaborate and well done composition.
Topnoot: Geranium, green notes, apple, mint
Hartnoot: Florentine iris, rose, tuscan jasmine, cedar, ozone notes
Basisnoot: musk, powdery notes, various wooden notes