So many kind of hair types asks for different treatments. ACCA KAPPA, from brushmaker's house, now has a rich collection of shampoos and conditioners, with formulas that are adapted to this time, without synthetic foam makers, without parabens and no GMOs. Frequently using plant / herbal extracts. Together with various brushes, for various purposes, to form such a complete collection. But when do you use which shampoo / conditioner / hair mask?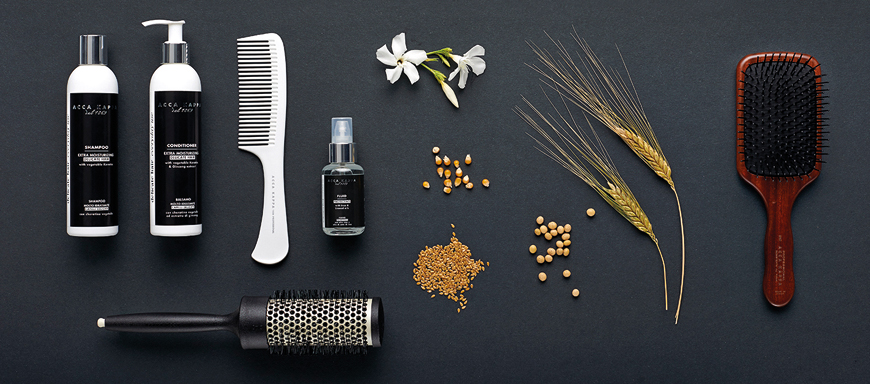 ACCA KAPPA · Delicate hair
For hair that has quickly splitting ends.
A shampoo with an extremely rich formula that delicately nourishes and cleanses the hair. Its vegetable Keratin combines amino acids from plant sources, whose structure closely resembles the hair's natural Keratin, that penetrates and efficiently restructures the hair while moisturizing it, thanks to its specific capacity to capture and transport water. It also contains hamamelis extract with their soothing and antioxidant properties.
A conditioner rich in vegetable-based active ingredients, it moisturizes and nourishes the hair, leaving it soft and silky. Its vegetable Keratin combines amino acids from plant sources, whose structure closely resembles hair's natural keratin, to penetrate and efficiently restructure hair while it moisturizes, thanks to its specific capacity to capture and transport water. It also contains ginseng extract, an excellent stimulant to revitalize hair.
Precious fluid for a special hair treatment. It contains Inca oil with exceptional nourishing, restructuring and anti-aging properties. It protects, hydrates and restores elasticity making the hair shiny and silky. It prevents split ends, leaving hair soft and easy to brush while preparing it for styling.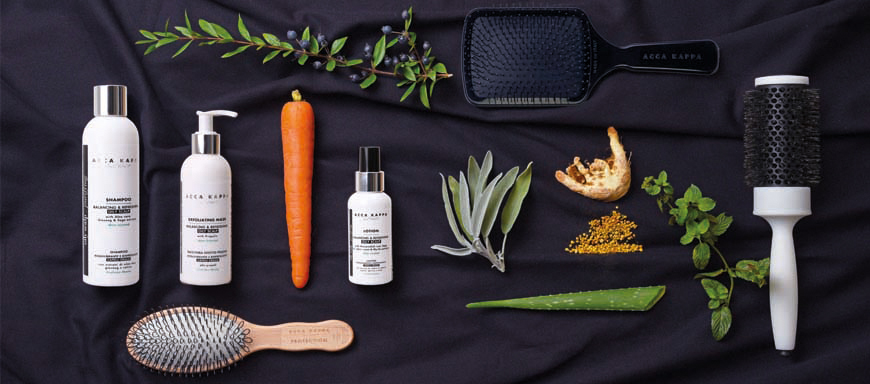 ACCA KAPPA · Oily scalp
For hair that suffer with dandruff.
Ginseng and plant extracts help to regulate sebum secretion by removing excess sebum and deeply cleansing the scalp, keeping hair cleaner longer. The strengthening and nourishing properties of Aloe Vera add vitality, leaving hair naturally beautiful.
Propolis cleanses and sanitizes the scalp, helping reduce itchiness, dandruff and flaking. It regulates sebum, restoring an ideal hydrolipidic balance for a cleaner scalp, leaving hair shiny and healthy.
The lotion is the ideal aid in the prevention of dandruff and helps to disinfect wounds on the scalp. Can be used on greasy or sensitive, weak hair. Spray on (towel) dry hair.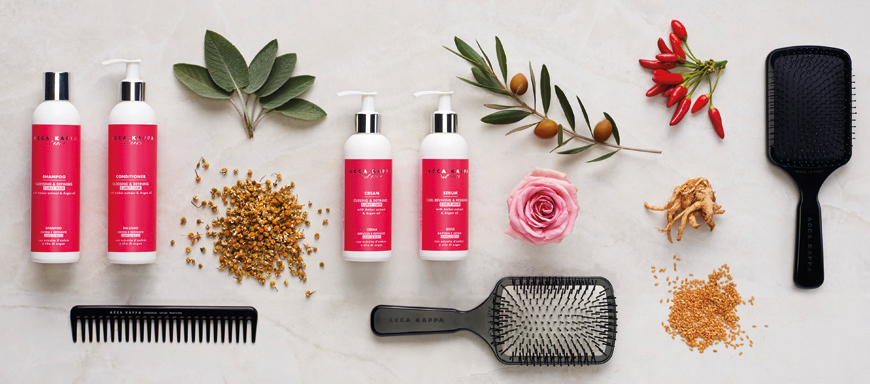 ACCA KAPPA · Curly Hair
Voor curly hair. 
No-frizz hydrating shampoo. It cleans the hair without dehydrating it. Thanks to the hydrating and nourishing properties of Amber extract and Argan oil, curly hair regains natural softness, definition and shine.
Control and anti-frizz conditioner. It gives natural softness and elasticity to wavy curly hair. Deeply strengthens the hair fiber and prevents split ends. It hydrates and nourishes the hair without weighting it down. This conditioner gives volume, compactness and extraordinary shine.
The Crul Reviving Serum is a special leave-in fluid, formulated to highlight the dynamism of each curl. It gives volume and elasticity to hair without weighing it down. It revives curls instantly, making them soft and shiny. It prevents frizzy hair.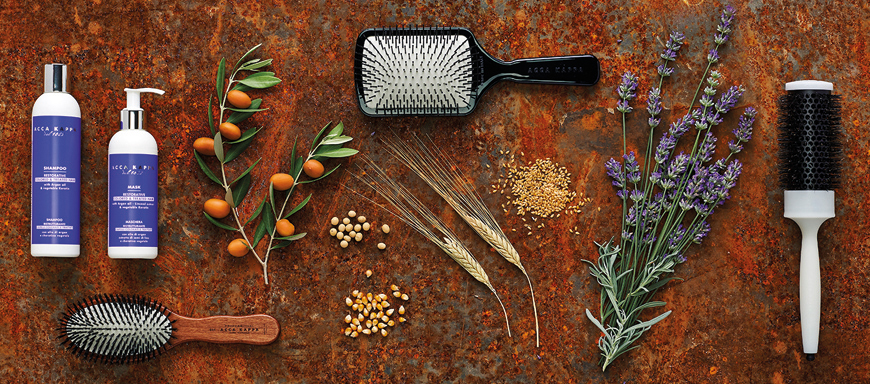 ACCA KAPPA · Colored Hair
For colored hair. 
Shampoo specifically formulated to protect the hair from aggressive chemicals. The combined action of Argan oil – which is rich in vitamin E – and vegetable keratin – which has strong restoring, hydrating and nourishing properties – reinvigorates, revitalizes and revives color in damaged hair. From the first wash, hair is softer, silky and glossy.
After-shampoo hair mask based on vegetable oils and active ingredients that protect and restore dull or weak hair because of excessive treatment. Thanks to the synergy between the Argan oil, the linseed extract and the vegetable keratin, the mask nourishes, hydrates and protects the hair. It stabilizes and revives the hair color while softening and naturally polishing the hair.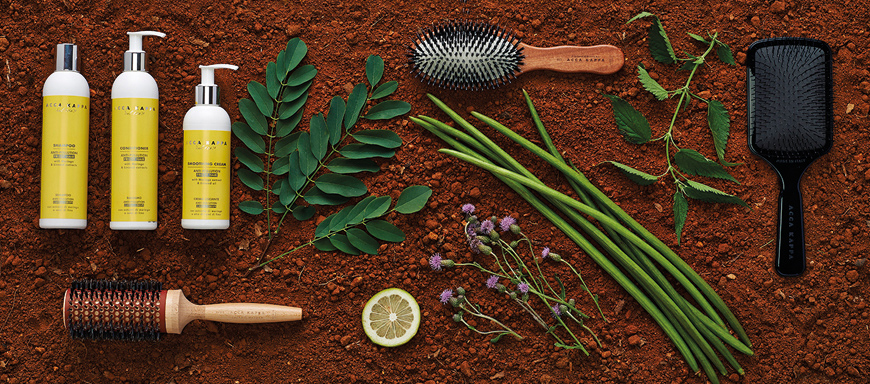 ACCA KAPPA · Frizzy Hair
For frizzy hair. 
Anti-frizz shampoo formulated with delicate surfactants, particularly suited for frizzy hair that can be sensitive to humidity and polluting agents. Its formula is rich in moisturizing and pollution-fighting active ingredients to fight frizz and coarseness from the very first wash.
Vegetable oil based conditioner containing pollution-fighting active ingredients. It completes the shampoo frizz-proof, anti-smog action. Effective against humidity and pollution that can make hair dull and frizzy.
Highly moisturizing and nourishing, it leaves hair silky soft.
The Smoothing Cream is a leave-in smoothing cream, it hydrates and protects the hair. The light and fast absorbing formula reduces frizziness and makes hair easy to brush and to style. The proteins and minerals contained in the Moringa extract and linseed oil, along with its anti-oxidant properties, restore shine and softness preventing splint ends. Its UV filter protects the hair from the sun and pollution.