Great offer and the market of niche continues to grow
Also this year there was another great offer at the fair in Milan. With about 220 brands in perfumes and cosmetics there is now also added is the presentation and choice over. In addition, there are also several presentations on several other locations so all in all are about 300 brands that show itself.
Also we have to conclude that there are many try their luck to acquire a place in this market. It is more difficult every year to the beads out and we notice that there sometimes but a life cycle is of 2 years for some brands. Thus distinguish this not from the mass brands.
NEWS FROM NOBILE 1942
We are allowed to sell for 6 months exclusively LEVANTE. This perfume was initially developed in cooperation with the German distributor and is now available for us. This perfume is really a nice spring and summer scent. In the top neroli and maritime notes complemented by white flowers this is a nice additional in the assortment of Nobile 1942. In May also comes out MALUS, a fresh but at the same time warm incense scent with a sweet touch.
LEVANTE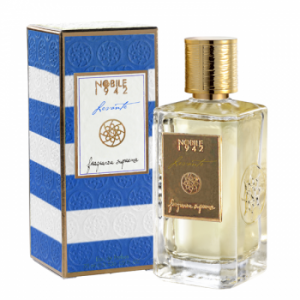 AMOUROUD
AMOUROUD makes a start with his new white collection and steps from the path of the oaoud. There are beautiful images to support this collection with its characteristic lighter but probing perfumes. Using the beautiful Japanese Hinoki tree and a nice Vetiver really perfumes from the summer up to the autumn. With these new perfumes we will appeal a new target group.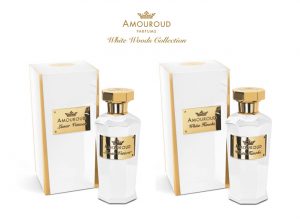 There are currently no new introductions from the other brands so that we can concentrate properly with the brands also in the width. Accept the challenge and leads the consumer by the column groups of fragrances. Surprise them with a different direction in the existing line but still be acceptable to switch.
ANIMA MUNDI
New to our range is to fill up gap in the price range of €140.00 therefore it is filled out by Anima Mundi, "SOUL of the WORLD" this is the second line of Onyroco. Why having chosen this line? In this line is ANKH AMON nominated for the prestigious ART and OLFACTIVE awards in London. Also because this line contains 5 perfumes and it is comfortable to start with. The perfumes are also additional to our portfolio also in terms of smell.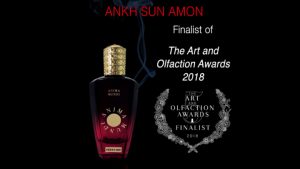 MONTECRISTO
Yes from the well-known cigars from CUBA. These perfumes bears the official logo and they are officially aloud to have the name on the perfumes. The scents are accessible and for many lover of cigars, the perfumes will accelerate the heart. With a total of 3 perfumes and each with its own packaging, white, black and brown shows a compact collection