Drie geschilderde huizen uit de verloren stad Pompeii zijn eindelijk open voor het publiek. Na een restauratieproject van 40 jaar.
Drie archeologische wonderen in Pompeii, de oude Romeinse stad werd verwoest door de uitbarsting van de Vesuvius in 79 na Christus, zijn nu heropend voor het publiek.
Door het een 'verhaal van wedergeboorte en verlossing' te noemen, onthulde het Italiaanse ministerie van Cultuur en Toerisme deze week een trio van nieuw gerestaureerde gebouwen, elk versierd met levendige fresco's die fascinerende inzichten bieden in het dagelijkse leven van de oude Romeinen.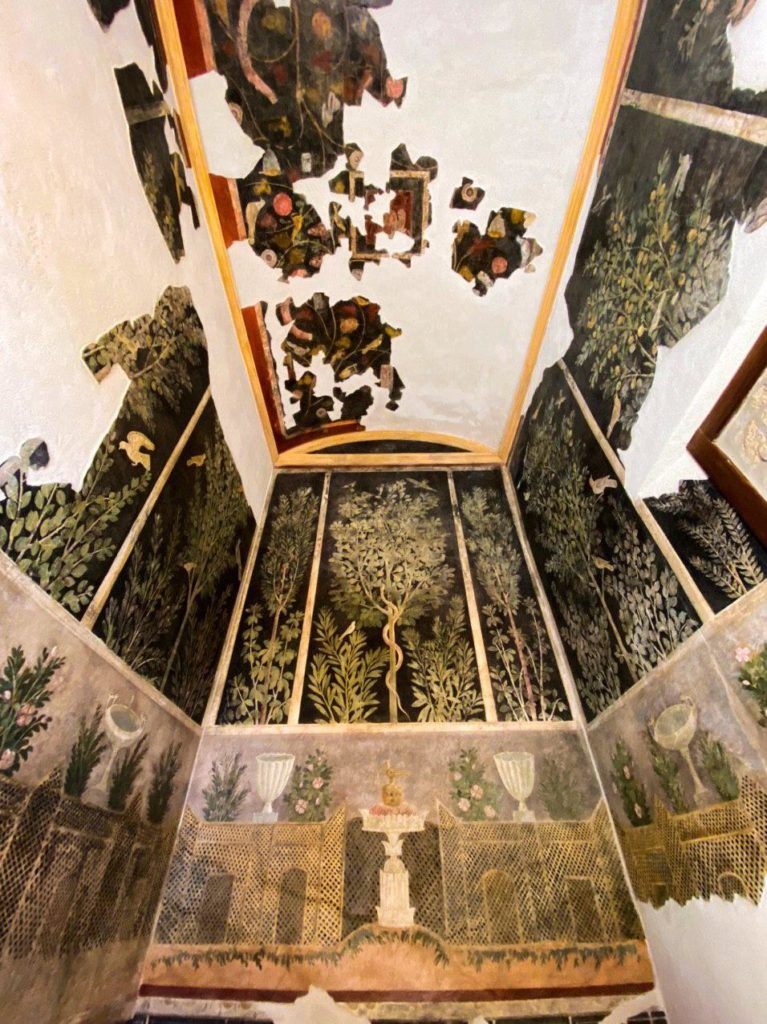 De site is "een plek waar onderzoek en nieuwe archeologische opgravingen terug zijn dankzij het lange en stille werk van de vele professionals van cultureel erfgoed die hebben bijgedragen aan de buitengewone resultaten die er voor iedereen te zien zijn", aldus Dario Franceschini, minister van Italië voor cultureel erfgoed en activiteiten, in een verklaring. Ze zijn 'een bron van trots voor Italië', voegde hij eraan toe.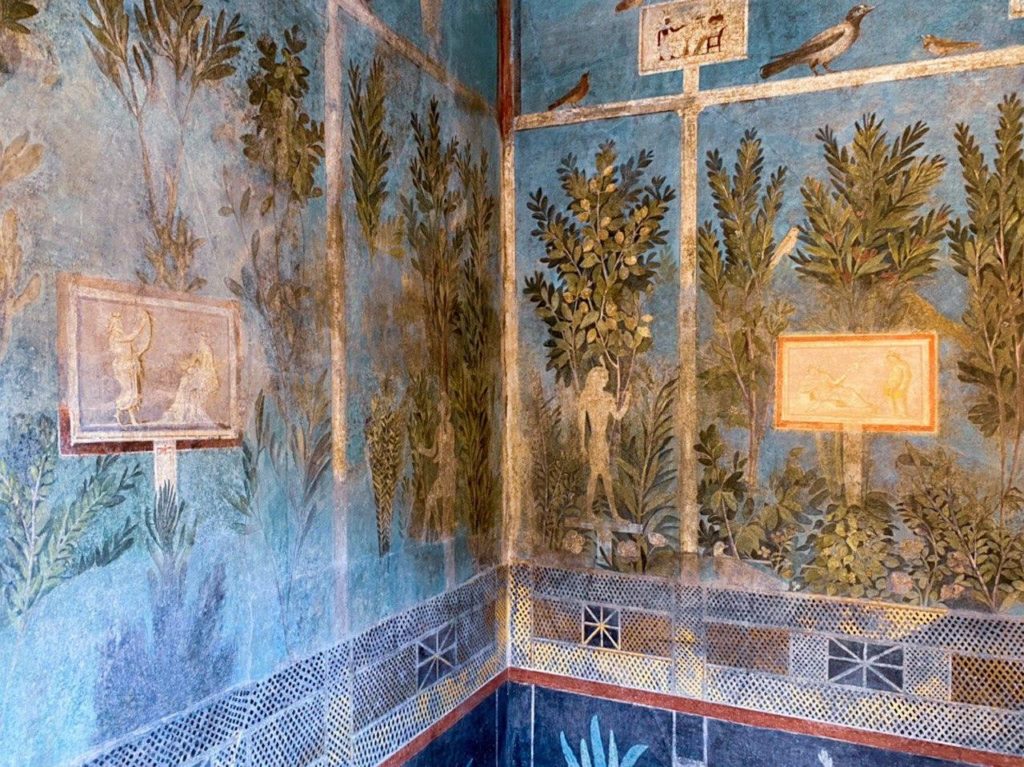 De onlangs heropende gebouwen zijn het House of the Orchard, het House of Lovers en het House of the Ship Europa. De bekendste van hen, het House of Lovers, is vernoemd naar een graffito gekrabbeld boven een fresco aan de binnenkant waarop Amantes, ut apes, vitam melitam exigunt staat, of "Lovers leiden, zoals bijen, een leven zo zoet als honing." Het gebouw, dat de verloren stad symboliseerde, werd in 1933 ontdekt, maar een aardbeving in 1980 maakte het te gevaarlijk om binnen te komen.
Het huis van de boomgaard, bedekt met groene fresco's van fruitbomen en dieren, werd gedeeltelijk opgegraven in 1913 voordat het volledig werd ontdekt in 1951. Het huis van het schip Europa werd opgegraven in de loop van meer dan twee decennia, van 1951 tot 1975. Een schilderij op het gebouw toont een groot vrachtschip genaamd Europa, naast andere boten.