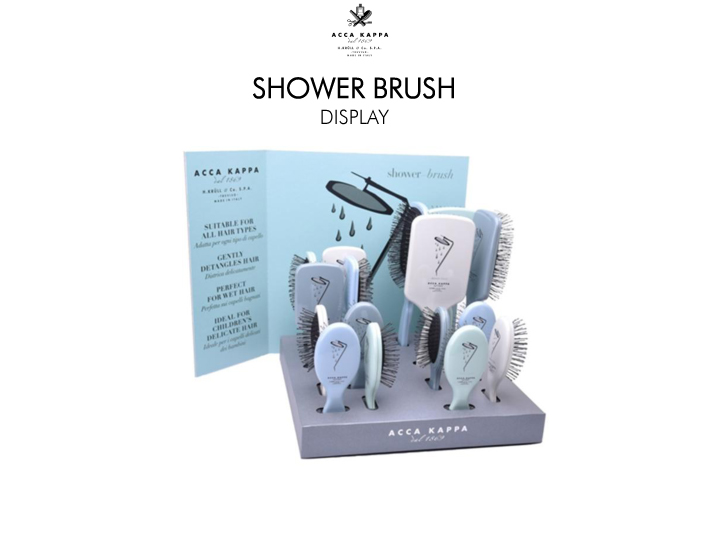 A COLLECTION OF HAIRBRUSHES, especially thought to be used in the shower or after bathing, in a swimming pool or at the beach.
These brushes are perfect on wet hair and their long pins help to detangle the hair without damaging its structure.
They are suitable for all hair types easily removing knots, ideal also for children's delicate hair.