By Stephanie Helmer
Posted in Education
One perfume is better known than the other, but what they all have in common is that there is a nose behind every creation. Unfortunately, many noses remain unknown. Here under 5 noses, each with its own story of how they have become nose. A passion for smells is a motive for everyone.
Francis Kurkdjian
Le Male Perfume by Jean Paul Gaultier, a scent created by Francis Kurkdjian.
Francis Kurkdjian (born in Paris on May 14, 1969) is an Armenian contemporary perfumer and businessman and winner of the Prix François Coty in 2001 for his lifetime achievement. He became famous at the age of 26 for designing the scent of Le Male for Jean Paul Gaultier, one of the world best-selling perfumes. This was followed by an additional 40 creations for major perfume companies worldwide. Some of these creations include the Elie Saab Le Parfum (Elie Saab), My Burberry (Burberry), L'extase (Nina Ricci), Narciso Rodriguez for her (Narciso Rodriguez) Iris Nobile (Aqua di Parma)and Eau Noir (DIOR).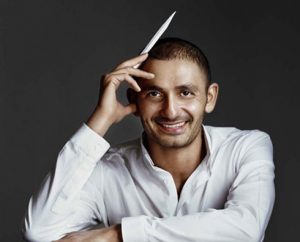 "Being a perfumer is a bit like being a magician, it's about realizing your vision of someone else's emotions. It took all my energy for six months to come up with the right formula for Rumeur because for me it's not just about mixing raw materials, it's about creating a memory that will last."
The Kurkdjian family had at once fled the Ottoman Empire during the Armenian Genocide and had settled in France after being deported and relocated to Aleppo. Kurkdjian, who already had an interest in perfume making since he was thirteen years old, decided in 1985 to become a perfumer. In 1990, Kurkdjian entered the Institut Supérieur International du Parfum, de la Cosmétique et de l'Aromatique Alimentaire (ISIPCA), a perfume school located in Versailles, France. He graduated from ISIPCA in 1993 and joined Quest International in Paris the same year. Kurkdjian continued his studies and obtained a master's degree from the Paris Institute of Luxury Marketing.
Besides selling his scents to major fashion designers and houses in the beginning of his new career, Kurkdjian opened the pathways to a new vision, lending his talent to contemporary artists.
He co-founded his own luxury fragrance house Maison Francis Kurkdjian with business partner Marc Chaya in 2009 near the Place Vendôme in Paris. The Maison Francis Kurkdjian is now a major player in the niche luxury fragrance segment with more than 300 locations worldwide.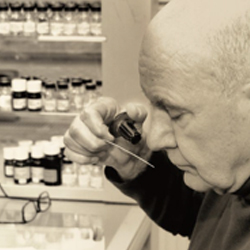 Arturetto Landi
The artist behind Ambra Mediterranea, Versilia Aurum, Toscanello and Vetiver Modern was born near Forte dei Marmi, and currently lives between Germany, Italy and Dubai. Nose and passions have brought him everywhere. Initially studying chemistry, he bumped with the world of perfumes by faith and fortune.
Traveling to England after graduation, all he wanted to do was to learn English as the prelude to a career at sea. That changed when he landed a casual job with a scent company. His interest in scent had been aroused and his next career assignment, in Australia, turned out to be in the perfume sector.
Chemistry opened him the doors to a perfume factory in Tunbridge Wells. In charge of mixing raw materials he discovered the beauty and interest of mixing scents.
With determination, passion and a lot of work. Arturetto Landi followed his passion, creating opulent fragrances from childhood memories that reaches his unique background. His love of sensuality may be influenced by his father, a cook, or by his childhood at the Italian Riviera. But Landi gets his inspirations not only from the past, but also from the distance: Today, he´s especially impressed by the scents of the Middle East.
Bertrand Duchaufour
Bertrand Duchaufour is a renowned French perfumer. For many of you his name already rings a bell since he has been behind several great fragrances. He worked a lot for the well-known niche brand, l'Artisan Parfumeur, for whom he was an equivalent of the in-house perfumer, while creating also for other niche perfumes.
By Night White and By Night Black of Profumi del Forte, are two beautiful examples of his work. With efforts, he trained himself and was formed within Florasynth, before working also for Symrise.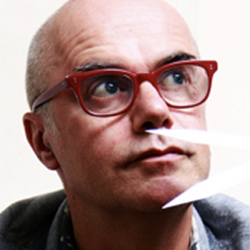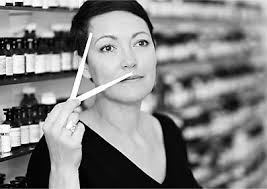 Marie Duchene
Marie Duchene always wanted to become a perfumer. Born in 1973 in France she studied chemistry and graduated from the ISIPCA school of perfumery in Versailles.
She discovered Grasse, where she would later live, while doing an internship. Being trained in a few fragrances companies, and learning from people she met, she started her own structure, MD Fragrance, in France.
Brands including Nobile 1942, Molinar and Laboratory Olfactivo, have worked with her for several perfumes .
Luca Maffei
Luca Maffei is a young Italian independent perfumer working for his own company, Atelier Fragranze Milano. Starting 2014 he became member of SFP (Société Française des Parfumeurs). He already signed more than 50 perfumed creations for Mainstream and Niche brands, Air scents and Candles. Since childhood he was close to the world of essences,"fascinated by the charm of raw materials and the mysterious alchemy by which they combine" and decided to explore this unique and wonderful world. Two of his creations, Black Pepper & Sandalwood by Acca Kappa and Néa by JUL ET MAD Paris, won in 2015 and respectively 2016 "The Art and Olfaction Awards", Independent Category, in Los Angeles. He was also responsible for the lovely 1..1 Nobile 1942 with the papyruysflower in the heart.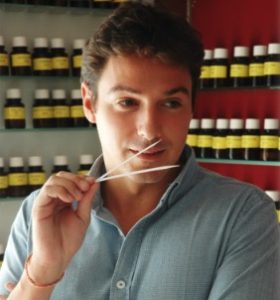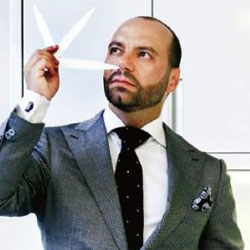 Rodrigo Flores-Roux
Rodrigo Flores-Roux was born in Mexico.He moved to France in 1989, attended the ISIPCA school of perfumery in Versailles, and completed an internship with the renowned French perfumer Jean-Claude Ellena at Givaudan.
He evolved as a perfumer winning briefs (his first ever were for … shampoos, than he made his first fine fragrance for Clinique), creating scents for various brand as Calvin Klein, Elizabeth Arden and Santi Burgas ( Palindromes ). He is currently working for Givaudan as a Senior Perfumer ( joined in 2007).
Rodrigo's olfactive background and inspiration are the memories of Mexico with rich and deep scent of cedar wood, his passion for history of art and paintings. Flores-Roux is known for his complex perfumes, with many nuances and the natural freshness in his perfumes, as he likes working with citrus. Another fact, he is anosmic to synthetic musks and therefore compare himself as a painter that would use white in his compositions.
"To me, fragrance is all about the quest for beauty, pleasure and perfection,"