Fougère Nobile
Olfactory portrait of a Gentleman - 1946   "A fougère accord that for its time was avant-garde. With aquatic, sparkling, evocative top notes of fizzy water and bitter soda to accentuate his positive vision of the future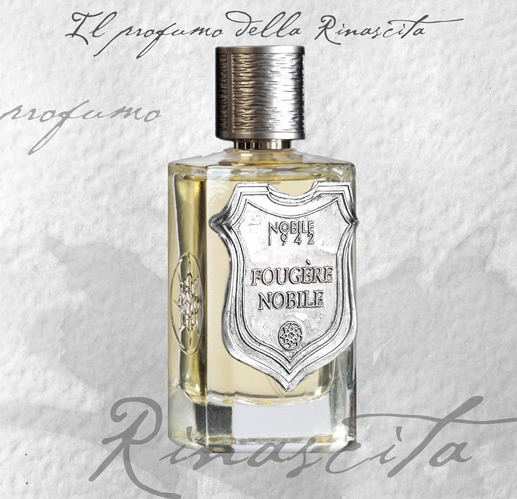 Olfactory portrait of a Gentleman - 1946
"A fougère accord that for its time was avant-garde. With aquatic, sparkling, evocative top notes of fizzy water and bitter soda to accentuate his positive vision of the future.
A fougère accord   that symbolises his devotion to his family, because it is in itself a reference to nature as sanctuary, thanks to its notes of natural origin.
A fougère accord  that appeared for the first time in the late nineteenth century in two innovative fragrances by two illustrious Maisons, which, however, was not successful until the Sixties when its progressive notes saw it become a contemporary classic. This highlighted his aperture to the world, his interest in realities other than Italy.
A fougère accord to reveal his great charm and search for that special detail that made him attractive. This is a man who stands out for his sophistication. He wears a fragrance that belongs to nobody, emphasising his individuality, courage and strong personality, attractive to many women.
Finally, a fougère accord for his link with tradition. The past guides him, in order to build a better future. A past made up of evocative smells such as tobacco, the scent of shaving cream, notes of vanilla and the tonka bean."