The Collection: six scents developed on a specific theme:
Acqua, Ambra, Patchouli, Muschio, Fougère, Sandalo
The white and black stripes, marble and slate maden. The packaging is inspired to the typical architectural element in Genoa noble's buildings. We can find these elements even in the Genoese cathedral, San Lorenzo.
Delicate elegance, rich in personality.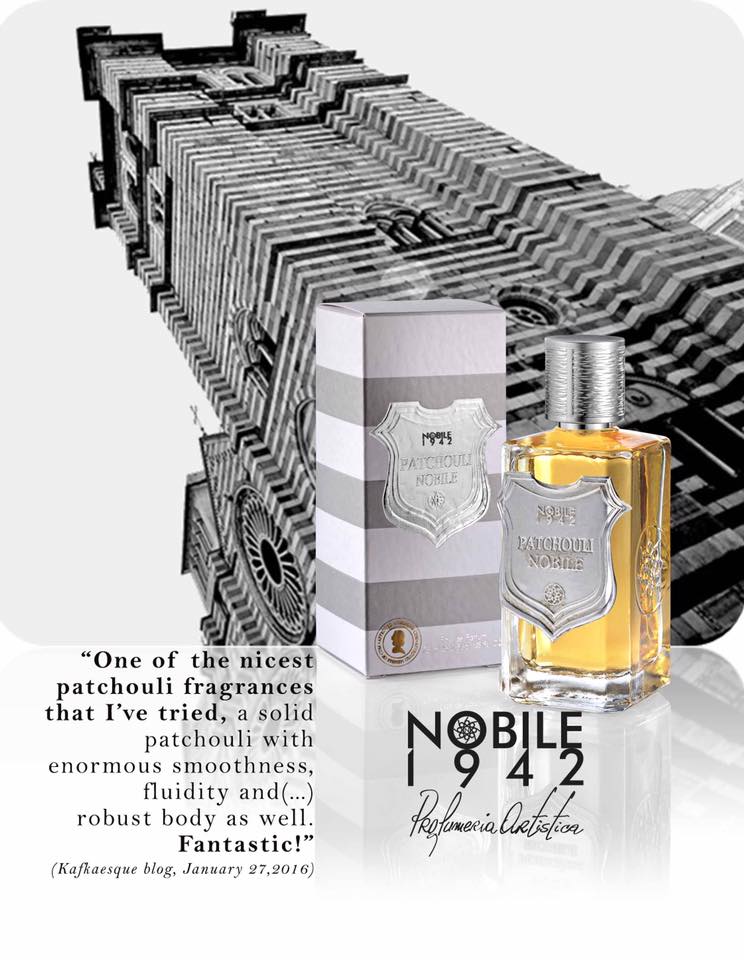 Patchouli, Patchouly from Nobile 1942 can be called very elegant and distinguished. Opens robust but after a while turns into an elegant perfume that has a long lasting.